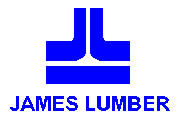 Welcome to ..... JamesLumber.Net
Your Helpful Hardware Folks

New Specials
Shop 20% Off Select Holiday Decorations At acehardware.com! Plus, Free Pickup At Your Neighborhood Ace!
---

The two product lines below are the most popular at Ace Hardware's website. Storage shed selection is very popular. A basic staple of many American households is canning. Ace has a very good selection of Ball and Kerr Mason Jars and accessories. T here are 8 oz. half pint canning jars upto 64 oz. half gallon wide mouth Ball jars.


Shop Hardware.Com

| | |
| --- | --- |
| | |
| | |
---
Current Weather at James Lumber, Poulsbo WA

Hello [an error occurred while processing this directive] viewing us with CCBot/2.0 (http://commoncrawl.org/faq/). You are the [an error occurred while processing this directive] person to visit. Please sign My Guestbook, or you can View the Guestbook, it was last signed Sat Apr 15 2006, 11:44 PM EDT. Past volumes of the guestbook and site statistics are available for viewing.


Last updated Mon Nov 27 2017, 02:46 PM EST.
---
James Lumber & Ace Hardware is a successful lumber, plywood, building materials, and hardware supplier located in Poulsbo, Washington. James Lumber & Ace Hardware supplies materials to build a varity of projects. They range in size from decks, homes, office buildings, to industrial facilities. The scope of products available through James Lumber & Ace Hardware include lumber, heavy timbers, engineered wood, pressure treated lumber, cedar siding,cedar lumber, vinyl and wood windows, insulated metal and wood doors, asphalt and metal roofing, kitchen cabinets, hardware, hand and power tools, and accessories, paints and sundries.

Having access to the vast resources of the Ports of Seattle and Tacoma we have shipped to destinations around the Pacific ocean. Shipments via Federal Express, United Parcel Service and US Postal Service are available.

Owned by the James family since 1968, the business has been in continous operation since it's founding in 1956 by Vince Prouty and Wes Settle.
---
The Lumber & Plywood Price Estimate Guide

Planning a project? We provide a regularly updated Lumber & Plywood Price Estimate Guide as a courtesy. It is intended for estimating purposes only as an aproximate price level for house framing packages in the Puget Sound region of Washington. Your actual price will be higher or lower, depending on variable Market Trends & Conditions, size of the package and special handling or shipping requirments. For a firm Price Quote, contact us with with your requirments via phone, fax or e-mail. The Lumber & Plywood Price Estimate Guide is not an offer to buy or sell, nor is it an advertisment of prices.
---

Location & Mailing Address:
		James Lumber
		19801 Viking Ave NW
		Poulsbo, Wa 98370
		
		Mailing address:
		P.O. Box 3921 
		Silverdale, WA 98383

Business Hours:
		Sorry we have Closed


Telephone: 360-779-5571


Fax: 360-779-8378



---

There are 4800 Ace Hardware stores in 62 countries. To find your nearest local Ace Hardware, use the helpful Ace Store Locator page.


---
Computer Software & Hardware resources

The Ultimate Industry Connection, World-Wide-Web Information and Support Sites, is a compact, easy to use listing of computer hardware & software manufactures information and support resources. The nearly 1121 links include Web, Ftp, Newsgroups, and Magazines sites on the Internet. The Ultimate Industry Connection is updated regularly.


---

[an error occurred while processing this directive]

---


Your comment are welcomed by the Webmaster, Mitch James
Copyright © 1995-2017 James Lumber. All rights reserved.
Last modified Mon Nov. 27, 2017, 02:46 PM EST